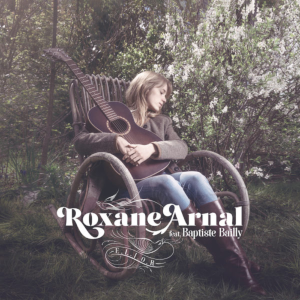 The first album of "Roxane Arnal feat. Baptiste Bailly", entitled "Elior", the eponymous title of the fifth track, was released on October 7, 2022.
France Bleu

"Elior" by Roxane Arnal, a sensitive and luminous album from one end to the other
DixieFrog

Like Kate Bush or Agnès Obel, Roxane Arnal takes us far into our imagination. Located somewhere between blues-folk-rock and jazz, this album is an addition of talents, so much the compositions of Roxane Arnal and Baptiste Bailly are original. Passing sometimes from an impressionist piano-chant to a rough blues to finish in the limbo, each title is at the same time perfection and surprise.